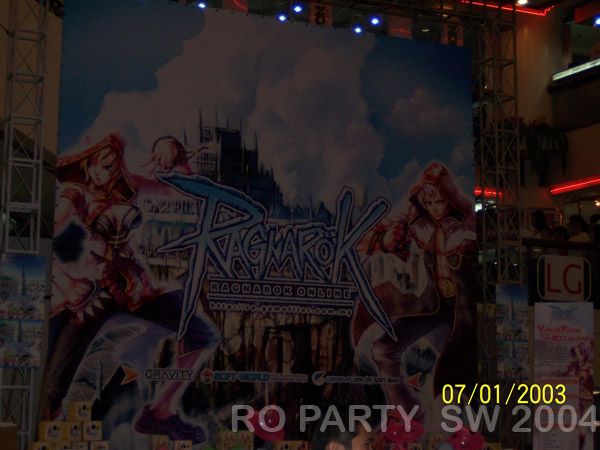 RO Carnival 2004 @ Sungai Wang
Date: 21st May 2004
Venue: Sungai Wang Concourse Floor
My Acolyte costume havent dry yet, so the RO Carnival i just decide wear as normal dress code.
Skip the lunch and to the event, the venue is Sungei Wang ground Floor area near waterfall area.
Got few cosplayer who attend the event, they saw me and ask why i didt wear my costume..They all get official merchandise by company. i bit "jelly" but no choice, who ask me didt wash my costume early..
So, we gather all together snap photo. Than, we all going for an arcade session at Berjaya Times square.
Although i didt get the official merchandise, but i did have fun time together...
*Edit 25/6/2015
Photo link
:: RO Carnival 2004 ::